The complaint
Mobile coverage upgrades promised were not being delivered.
The outcome
Early termination fees for affected customers were waived.
The issue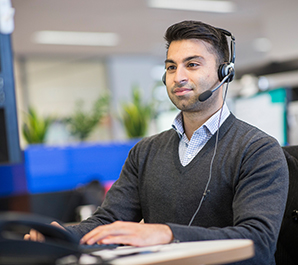 At the end of 2017, the Telecommunications Industry Ombudsman Systemic Investigations team was alerted to a potential issue by customers of Teal Telco*. 
The investigation
Analysis of Teal Telco's complaints revealed a significant number of consumers were told their mobile coverage issues would be resolved by upgrade works, however customers never saw any improvement on their service. 
The Telecommunications Industry Ombudsman was concerned Teal Telco agents were providing inaccurate or misleading information about works to improve coverage. The Systemic Investigation team raised these issues directly with Teal Telco and began addressing the concerns. This included auditing Teal Telco's coverage checker tool used by front line agents, undertaking quality assurance and improvements to front line agents' procedures. 
The outcome
The Telecommunications Industry Ombudsman and Teal Telco also looked at reducing the number of mobile complaints Teal Telco received more generally. The Telecommunications Industry Ombudsman provided complainant feedback on early termination fees for fixed term contracts when moving to premises. This focused on where Teal Telco no longer provided adequate mobile coverage. In response to this feedback, Teal Telco removed early termination fees in these circumstances, and allowed its Debt Collection team to offer more flexible payment arrangements for outstanding charges.
*Names have been changed to protect privacy
How we've helped other customers