The Board is chaired by an Independent Director and contains a balanced mix of Directors with industry and consumer experience, an Independent Director with not-for-profit governance experience and Independent Director with commercial governance experience. The Board has adopted a charter that set out its roles and responsibilities.
For TIO governance-related matters, the TIO Board can be contacted via email. The Company Secretary monitors messages sent to this address. Please note that the TIO Board does not have a role in handling complaints under the TIO scheme. It is the responsibility of the Ombudsman to deal with complaints which can be submitted here.
Independent Chair
Professor The Hon. Michael Lavarch AO - LLB, Company Director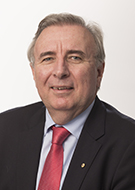 Michael Lavarch has held senior roles in government, including serving as Australia's Attorney-General (1993-1996). He has also held the roles of Secretary-General of the Law Council of Australia and Executive Dean of the Faculty of Law at the Queensland University of Technology. He is currently the Chair of Way Forward Debt Solutions Limited, Chief Adjudicator of the Alcohol Beverages Advertising Code Adjudication Panel and Director of Catholic Professional Standards Limited. In 2012, Michael was appointed an Officer of the Order of Australia for distinguished service to law, education and human rights.
Director with consumer experience
Dr Paul Harrison - PhD, GAICD, MAM - Senior Lecturer, Deakin University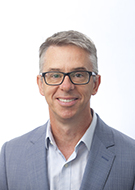 Dr Paul Harrison is Professor of Marketing, Deakin Business School and the Unit Chair and Senior Lecturer of Marketing and Consumer Behaviour at Deakin University. He is also a Director of Deakin University's Centre of Employee and Consumer Wellbeing and Visiting Professor of Marketing and Governance, Università Cattolica del Sacro Cuore, Milan. Paul researches and writes in the fields of consumer behaviour, behavioural economics, and consumer policy, and his work is published widely, both nationally and internationally. Paul is Special Counsel on Consumer Behaviour with the Australian Competition and Consumer Commission. He is a graduate of the Australian Institute of Company Directors, a member of the Australian and New Zealand Marketing Academy, European Institute for Advanced Studies in Management, American Marketing Association, UK Academy of Marketing, Macromarketing Society, Transcend and the Australian Research Alliance for Children and Youth. He is an Expert Panel member for Social Marketing at VicHealth, and former chair of the Asylum Seeker Resource Centre. Paul was first elected to the Telecommunications Industry Ombudsman Board in 2014, and was re-appointed in 2019 for a further term of three years.
Director with industry experience
Mr John Lindsay - GAICD MACS Company Director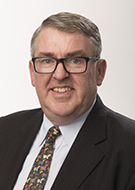 John Lindsay is a company director and consultant. He is a director of Uniti Wireless Limited, Ultraserve Internet Pty Ltd, Jtwo Solutions Pty Ltd and Redflow Limited. John has 25 years' experience building and managing ISPs including Chariot, Internode and iiNet Ltd. His consulting clients are largely focused on internet and telecommunications, ranging from small ISPs to government agencies.
Independent Director with commercial governance experience
Geoff Nicholson - BEc, MBA, FCA, GAICD, CSEP - Non-Executive Director, Consultant
In addition to his role on the TIO Board, Geoff is Deputy Chair of Launch Housing Limited and is a non-executive director of Homeground Realestate Pty Ltd, United Energy Distribution Holdings Limited and Athletics Australia Limited. Geoff's former positions include the Chairman of Hanover Welfare Services, non-executive director of Sensis and the KAZ Computing Group, Chief Financial Officer at AusNet Services and executive director, Finance Business Services at Telstra Corporation Limited. He was also Foxtel's first Chief Financial Officer from 1995-1996. Geoff was first appointed to the Telecommunications Industry Ombudsman Board in February 2016 and was re-appointed for a further term in February 2019.
Director with consumer experience
Gordon Renouf - BA LLB CEO, Ethical Consumers Australia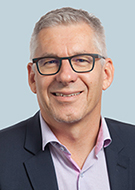 Gordon Renouf, who has been a consumer advocate for more than 25 years, is the founder and CEO of Ethical Consumers Australia and Good On You Pty Ltd, social enterprises that aim to help consumers make choices that are better for people, the planet and animals. He has been appointed Chair of the Australian Securities and Investments Commission's Consumer Advisory Panel, and is Deputy Chair of the Consumers Federation of Australia, Deputy Chair of Justice Connect, and a Director of Good Environmental Choice Australia. He is a Member of the Banking Code Compliance and Monitoring Committee.
Director with consumer experience
Catherine Wolthuizen - BA (Hons), LLB – Non-Executive Director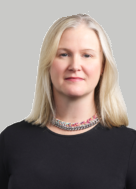 Catherine Wolthuizen brings her considerable experience as a consumer advocate and ombudsman to the role of TIO Director. She is Customer Advocate at NAB, where she advises on how to improve retail and small business customer outcomes. Catherine is also Chair of the Consumer Policy Research Centre and an independent consumer representative to the Australian Financial Complaints Authority. Catherine is a Board Member of the Victoria Legal Services Board, where she has recently set up and Chairs the Consumer Advisory Committee. She is Chair of the Economic Abuse Reference Group, a network of consumer and community organisation working to reduce family violence and economic abuse. Catherine was previously an Ombudsman and Head of Market Affairs at the UK's Financial Ombudsman Service, and is a former CEO of the Consumer Law Centre Victoria (later the Consumer Action Legal Centre). She was Senior Policy Officer at Choice and Chair of the Consumers' Federation of Australia. Her overseas experience also includes serving as CEO of an international human rights NGO and the UK's whistleblower charity.
Andrew Sheridan - Acting Vice President of Corporate & Regulatory Affairs, Optus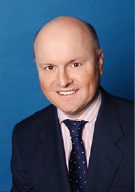 Andrew is the Acting Vice President of Corporate & Regulatory Affairs for Optus. Andrew joined Optus from the Cable & Wireless Communications of the UK in 1998. He has held various roles in the Corporate & Regulatory Affairs team with lead responsibility for managing Optus' commercial access agreements with Telstra and heading up Optus' advocacy on competition policy with the ACCC and the Department of Communications. Andrew was a key part of the industry G9 group that successfully lobbied for structural reform of the industry, which established the policy platform for the structural separation of Telstra and the creation of the NBN. Prior to joining Cable & Wireless Communications, Andrew was an audit manager with Price Waterhouse Coopers in the UK, one of his main clients was British Telecom plc. Andrew is a qualified Chartered Accountant and has a Master of Arts Degree (Hons) in Modern History from St Andrews.
Director with industry experience
Jane van Beelen - BEc LLB Grad Cert Management - Compliance & Regulatory Affairs Executive, Telstra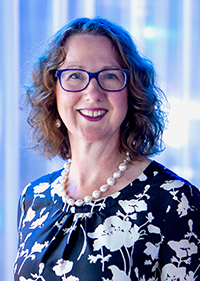 As the Compliance & Regulatory Affairs Executive with Telstra, Jane is responsible for managing Telstra's relationships with regulators and key policy makers, engaging in regulatory and policy consultations and overseeing the company's compliance framework and facilitating regulatory compliance. Jane joined Telstra from private legal practice in 1995 and moved into Regulatory Affairs in 1998. In her time at the company she has played a leading role in a number of reforms across the telecommunications industry in Australia, including the liberalisation of the telecommunications market, major regulatory reforms including to prices controls, access regulation and red tape reduction, and most recently Telstra's role in the National Broadband Network and its structural separation commitments. In 2018 Jane's responsibility expanded to include Telstra's Group Compliance function. Jane currently serves as Chair of the Australian Mobile Telecommunications Association (AMTA) and a Director of Communications Alliance. She has previously served as a Board Director of the Telecommunications Industry Ombudsman and the Telephone Information Services Standards Council. She is a member of both the Global and Asia-Pacific Policy Groups for the global mobile industry group, GSMA. Jane re-joined the TIO Board on 26 February 2019.
Director with not-for-profit governance experience
Julie Hamblin -  B.A., LL.B (Hons) (Syd), LL.M (McGill), FAICD – Non-Executive Director, Consultant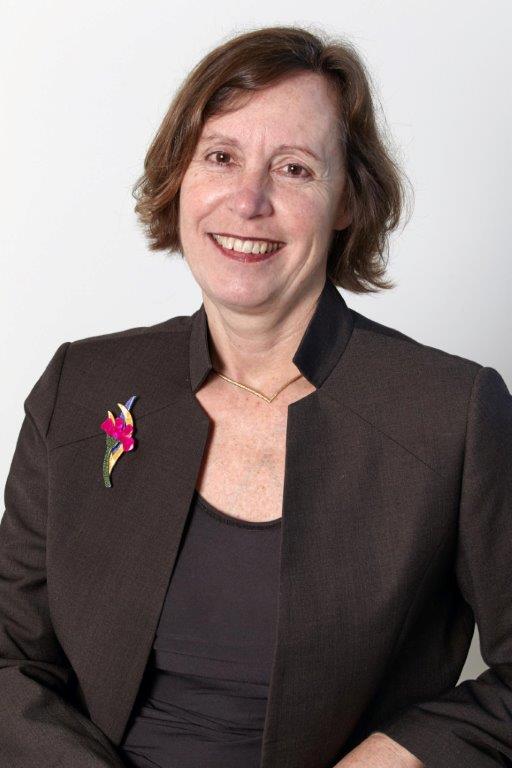 Julie has worked for more than 25 years as a lawyer and policy consultant in health law, governance, disability and international development. She is an experienced Non-Executive Director, and in addition to her TIO role, is currently the Chair of Autism Spectrum Australia and Deputy Chair of Plan International Australia, and leads the Global Governance Committee of Plan International. She also has extensive experience in complaint management, including as a Tribunal member and with the Australian Research Integrity Committee, the national body responsible for reviewing research misconduct complaint investigations. She has served on numerous government advisory bodies, including the NSW Clinical Ethics Advisory Panel, the MBS Review Committees for Obstetrics and Gynaecology and the Attorney-General's International Pro Bono Advisory Group. Alongside her non-executive roles, she has a particular interest in global health having worked with the United Nations Development Programme and other organisations on projects relating to public health and HIV/AIDS in more than 20 countries in Asia, the Pacific, Africa and Eastern Europe.