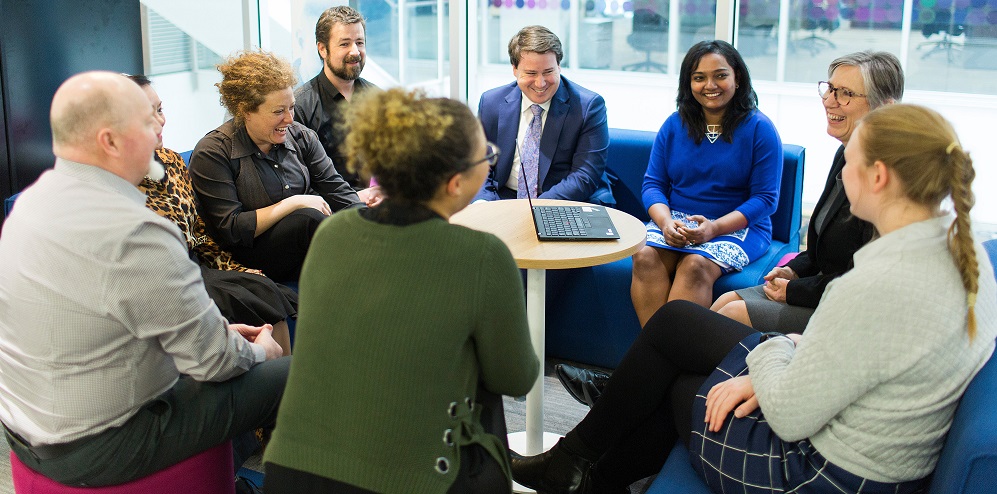 Working at the TIO
Welcome to the TIO Careers Page!
At the TIO we are always on the lookout for passionate and engaging individuals who want to be part of a team and believe in providing a high standard of service to consumers. If you are interested in working with us, you can view our current opportunities or submit an expression of interest for our next available vacancies.
The TIO is an equal opportunity employer and is committed to providing an inclusive, accessible, and safe work environment. The TIO respects all kinds of diversities and is absolutely committed to being inclusive. We recruit, develop, compensate, and promote people regardless of ethnicity, religion, national origin, gender, sex, sexuality, intersex variation, disability, age, and life experience. We encourage our employees to bring their authentic selves to work because we celebrate all our differences, support it, and thrive on it. This is how we dream and grow together.
| | | | | | |
| --- | --- | --- | --- | --- | --- |
| Positions Vacant | Grade | Type | Term | Vacancy Status | Position Description |
| Dispute Resolution Officer | 2 | Full time | Varies | Expressions of interest for future vacancies to careers@tio.com.au | |
Our TIO job board is here https://tio.elmotalent.com.au/careers/PEARL/jobs 
Wellness Initiatives
We are always developing our support for the health and well-being of our people and adapting to feedback on what would make the Telecommunications Industry Ombudsman a better place to work. When in the office, our wellness initiatives include:
Sit to stand desks for every employee
Subsidised on-site neck and shoulder massages
Fresh fruit delivered twice a week
Flu vaccinations
Comprehensive EAP program
Employee Assistance Program
Free and confidential support that provides lifestyle and coaching services for you AND your family. In addition to personal counselling through Employee Assist, you can access five other streams including, career, money, lifestyle, conflict and manager assist.
Social Committee
Our Social Committee promotes a positive social well-being for all employees through a range of diverse events and activities. There is a yearly calendar that has events such as social nights, footy tipping, competitions, charity events (e.g. RSPCA cupcake day) and a Christmas Party, all at no cost to you!
Generous Leave Provisions
Parental leave: For primary carers, 16 weeks paid for mothers giving birth and 11 weeks paid for partners. This is in addition to unpaid leave entitlements. Annual leave: 28 days annual leave (that's 8 more than the National Employment Standards).
Salary packaging as a Rebatable Employer
As a not-for-profit organisation we are recognised as a 'rebatable employer' by the Australian Tax Office (ATO) which means we can offer salary packaging. This initiative can provide beneficial tax savings for many people. We offer general salary packaging, solutions cards and novated leasing of cars.
Reward and Recognition
We recognise great employee performance that's in line with our values and also service recognition.
Green office
Close to Southern Cross Station, our light, bright office has a 4.5 star energy rating, bicycle cage access, three stream recycling waste program and an array of plants to promote health and well-being.
Books and Gifts Direct
A selection of books and gifts delivered once a fortnight to TIO for staff purchase at discounted price. A portion of each sale is donated to charity.