When consumers bought a mobile device on a "no lock-in" plan, they found cancelling the plan meant they had to pay for the device in full
The complaint
Consumers signed a "no-lock in contract" and then were charged for the devices upon leaving the contract. They were not advised that payment for the device could not continue as separate from the service contract.
The outcome
Consumers were allowed to continue to pay off the devices, and marketing materials for the plans was amended.
The issue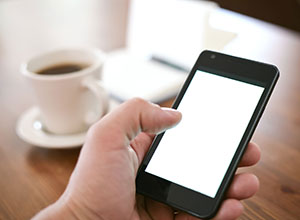 Forest Mobiles* offered a new "no lock-in" mobile plan, which a consumer could cancel at any time without penalty. If the consumer wanted a mobile device as well, they could buy one from Forest Mobiles and pay it off over a 24-month period.
The investigation
We received similar complaints from consumers who signed up for the plan with a mobile device. Consumers believed they could cancel the mobile service and continue paying off the device over the 24-month period.
However, when consumers cancelled the plan, Forest Mobiles told them they had to pay for the device in full. Consumers said they could not afford to pay the full cost at once as some devices were as much as $1,400.
Our Systemic Issues team told Forest Mobiles there was an issue with communicating key contract terms for new products and began an investigation.
Forest Mobiles told us in some cases its sales agents failed to tell consumers they needed to pay for the device in full or told them about it too quickly. Forest Mobiles' website prominently advertised the mobile service plan as "no lock-in" but was unclear about when a consumer would need to pay for the device if they cancelled.
The outcome
In response to the investigation, Forest Mobiles:
updated its online and print advertisements to clearly say consumers needed to pay for the device in full if they cancelled the plan
gave affected consumers time to pay off the mobile device
let affected consumers cancel the contract if they returned the device
contacted affected consumers and offered them the remedies above
made sure sales agents improved their practice by complying.
Our systemic investigation showed how important it is for providers to clearly communicate key contract terms for new products.
*Names of individuals, organisations and companies have been changed.
How we've helped other customers