Masie's small business lost money when Pan Phones lost her number
The complaint
A small business moved premises and their service provider didn't transfer their phone number to the new address.
The outcome
The service provider paid the small business $16,165 in compensation.
The issue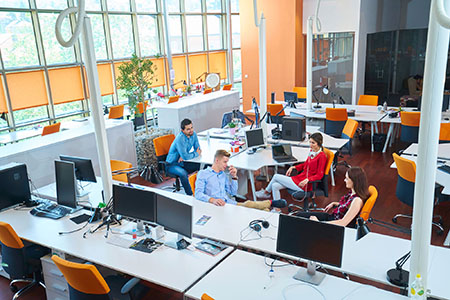 Maisie* had a landline and internet service with Pan Phones* for her business, MSign*.
Maisie moved MSign to new premises, and asked Pan Phones to transfer her business services to the new address.
Over the following four months, Pan Phones changed MSign's phone number three times without telling Maisie. Pan Phones then disconnected MSign's services and Maisie was unable to use her business number or internet service.
Maisie claimed $42,975 in compensation from Pan Phones, which was made up of:
$975 for landline and internet services she did not receive
$10,000 in running costs for MSign over the four months, and
$32,000 for lost profit.
Pan Phones said while it could have prevented the problems, it did not agree with the amount claimed. Pan Phones offered Maisie compensation of $3,000.
The investigation
Maisie called us to complain, saying she wanted Pan Phones to pay her $42,975 in compensation. We referred Maisie's complaint to Pan Phones and asked it to work with Maisie to resolve the complaint.
When Maisie called us to say they were unable to agree on a compensation amount, we asked her to show us MSign's loss caused by the service interruption. This included a profit-and-loss statement for two years. We asked Pan Phones to show us its fault records for the four-month period after Maisie asked it to transfer MSign's services to the new address.
The outcome
We assessed Pan Phones should pay Maisie $16,165 in compensation because it could have prevented the service interruption and Maisie had taken reasonable action to mitigate MSign's loss. The compensation included advertising costs, business expenses, lost profit, and charges Maisie paid when MSign had no services.
Maisie and Pan Phones accepted our assessment and we closed the complaint.
*Names of individuals, organisations and companies have been changed.
How we've helped other customers