The complaint
Elderly customer is signed up to a contract that she didn't need or understand.
The outcome
Contract is cancelled without penalty.
The issue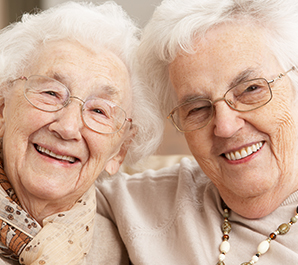 Lynn* is 78 years old, lives alone and has very little knowledge of technology. 
Lynn noticed that her name was not spelt correctly on her home phone bill. She went into her local Violet Telco* store to have this fixed. In store, Violet Telco convinced Lynn to sign up for a new NBN package while she was there. Lynn took the paperwork home and became worried that she did not understand what she had agreed to. 
The next day, Lynn spoke to her friend, Barbara*. Barbara looked at the paperwork and explained to Lynn the details of the NBN package and what it cost. Lynn became upset as she did not want this package. She visited the Violet Telco store the next day to discuss the issue. 
Violet Telco said that a cooling off period did not apply to the agreement with Lynn and she had to go ahead with the contract. 
The investigation
That evening, Barbara and Lynn submitted a complaint form on the Telecommunications Industry Ombudsman's website. Taylor*, a Telecommunications Industry Ombudsman Enquiry Officer, received the complaint and wrote a referral letter to Violet Telco's complaints team the same day. 
The outcome
One month later, Barbara emailed the Telecommunications Industry Ombudsman and said Violet Telco had cancelled Lynn's NBN package without cost and put her on a more suitable plan.
*Names have been changed to protect privacy.
How we've helped other customers