Supporting phone and internet providers
The complaint
A small business owner who manufactures and sells mobile phone cases, changed his business model to offer mobile phone voice and data services, but did not join the TIO
The outcome
The small business completed the membership process.
The issue
I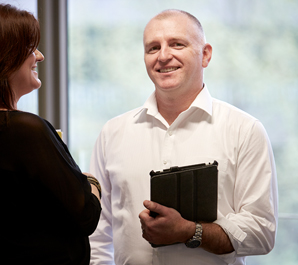 n February Peter Craig*, a small business owner who manufactures and sells mobile phone cases, changed his business model to offer mobile phone voice and data services. Peter contacted a larger telco wholesaler to organise the new services. 
Both companies exchanged contracts and Peter relaunched his new business, Indigo Telco*, two months later. Peter advertised through local newspapers and social media. Within a month, Peter had a small customer base of 30 customers connected to his new mobile services. 
The Telecommunications Industry Ombudsman's Member Services team became aware of Indigo Telco's new business. It found Indigo Telco had not registered as a member.
The investigation
Subsection 128(1) of the Telecommunications Consumer Protection and Service Standards (TCPSS) Act 1999 says 'Each carrier and each eligible carriage service provider must, in association with other carriers and other eligible carriage service providers, enter into a scheme providing for a Telecommunications Industry Ombudsman.' 
Member Services contacted Peter to discuss Indigo Telco's requirement to become a member of the Telecommunications Industry Ombudsman. Peter was aware of this requirement when starting his new business but decided as he had a small number of customers he did not need to comply with the TCPSS Act. Member Services sent Peter information about the Telecommunications Industry Ombudsman and the TCPSS Act, along with a membership form. 
Member Services also informed the ACMA about Peter's telecommunications business so that it could provide Peter with information about the TCP Code, its Complaint Handling Standards and other compliance requirements.
The outcome
Peter completed the membership form and within a week became a member of the Telecommunications Industry Ombudsman. 
Member Services sent Indigo Telco confirmation of membership within two days, along with further information about the complaint process and obligations for telecommunications providers. Member Services also subscribed Indigo Telco to its monthly MNews publication for all its members, and advised of upcoming training and induction programs offered by the Telecommunications Industry Ombudsman
*Names have been changed to protect privacy.
How we've helped other customers