LineUp pressured 75-year-old Elizabeth to change her landline service
The complaint
LineUp phone company pressured a consumer to transfer her services and continued with the process despite the consumer not agreeing.
The outcome
The transfer was cancelled and the sales process and practices or LineUp was changed as a result of our systemic investigations.
The issue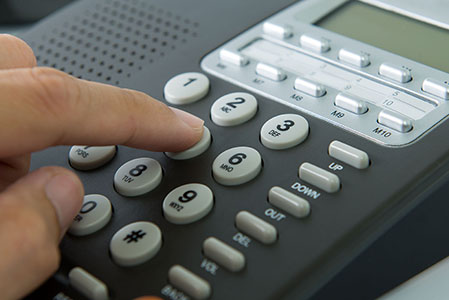 Elizabeth* is an elderly pensioner who has a landline with Phoney*.
LineUp*, Phoney's competitor, cold-called Elizabeth and offered to provide her with a landline service over the National Broadband Network (NBN). Elizabeth said she wanted to discuss the offer with a family member before deciding. LineUp said it would register the service and send her paperwork, and she could cancel within a cooling-off period if she did not want to go through with the transfer. LineUp read its contract terms and asked Elizabeth if she understood them. Elizabeth said she did not agree to the transfer.
Elizabeth called Phoney, which told her she did not need to transfer to the NBN because of where she lived.
The next day LineUp called again. When Elizabeth said Phoney told her she didn't need to transfer to the NBN, LineUp said Phoney was getting as much money as it could from her before her service was disconnected. Elizabeth ended the call.
LineUp called a third time telling Elizabeth everyone had to transfer to the NBN. LineUp said it wanted to make sure her service was not disconnected because reconnection would cost $700. Elizabeth said she didn't want to transfer her service and ended the call.
Several days later Elizabeth received a letter and contract from LineUp. She tried to call LineUp during the cooling-off period but no one answered or responded to her messages.
The investigation
Elizabeth called us to complain. She said she didn't want to transfer her landline service from Phoney or pay any money to LineUp. After we referred Elizabeth's complaint to LineUp, the complaint was resolved by LineUp cancelling Elizabeth's contract within the cooling-off period.
We found more than 40 consumers, many of them senior, complained about similar actions by LineUp. Our Systemic Issues team began investigating LineUp's sales conduct.
The outcome
In response to the systemic investigation, LineUp said it completed a comprehensive review of its telemarketing sales system, process and practices, and made a number of changes.
*Names of individuals, organisations and companies have been changed.
How we've helped other customers