Terry's phone number went missing when he moved house
The complaint
A consumer was transferring his service from one provider to another, and lost his number in the process.
The outcome
Both the new and the old service providers managed to solve the issue and the new service provider gave the consumer a credit on their account.
The issue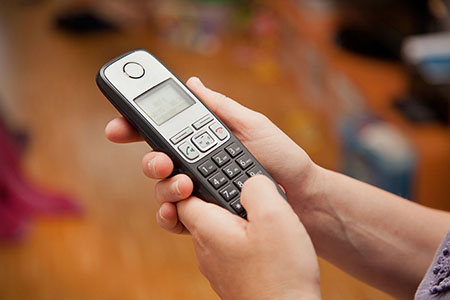 When Terry* moved house he asked his service provider, TelcoA*, to move his landline number to the new address. Soon after moving, Terry experienced drop-outs in his landline service and reported them to TelcoA. He said there were times when he could not use his landline for two days. After this happened several times, he called TelcoB and asked it to provide his service.
TelcoB* told Terry there was a problem with transferring his landline number. It offered him a new number but Terry wanted to keep his existing one. TelcoB said it could not help with this and sent him back to TelcoA to look into the issue.
When Terry called TelcoA it told him TelcoB was responsible for the transfer.
Terry called TelcoB again. TelcoB said its system showed the phone number was disconnected and it could only transfer a connected number. Terry said the number was connected and he was using it for the call they were on, but TelcoB said its system needed to show this before it could transfer the number.
Later, Terry called TelcoA and they also stated the service should not be working because its system also showed the number was disconnected. When he said he was calling from the service, TelcoA could not explain how this was possible.
The investigation
Terry complained to us, saying he wanted TelcoA and TelcoB to work together to fix the issue stopping the transfer. As it was unclear what was causing the problem, we referred Terry's complaint to both TelcoA and TelcoB.
The outcome
When TelcoA investigated, it found and fixed an issue in its system. TelcoB then applied to transfer the number. Terry couldn't use his home phone for two days while the transfer went through so TelcoB credited Terry's account with $30.
Terry wrote to thank us, saying he didn't think he would have been able to keep his landline number without our help.
*Names of individuals, organisations and companies have been changed.
How we've helped other customers