Misleading telemarketing calls for transferring of services
The complaint
High pressure and misleading sales calls resulting in consumers signing up for services they do not need.
The outcome
New compliance training for sales staff and cancelling of unwanted contracts during the cooling off period.
The issue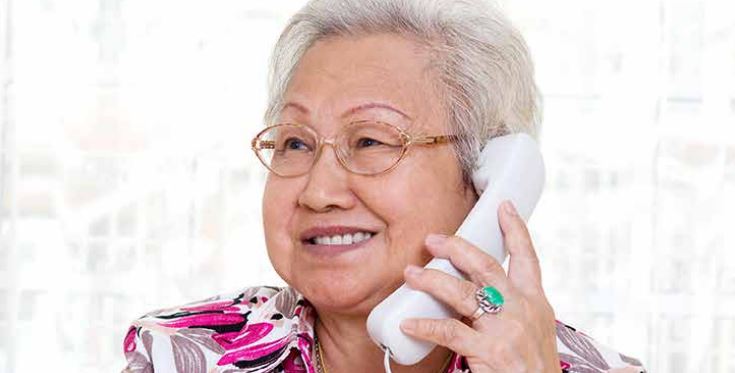 In April 2018, we notified Leaf Telco* about a trend of complaints to our office. Consumers had reported being misled during unsolicited telemarketing calls resulting in the transfer of their services. Leaf Telco told us it identified potential customers by matching NBN rollout maps with White Pages listings.
The investigation
After reviewing Leaf Telco's call recordings, we were concerned to hear Leaf Telco agents engaging in misleading sales practices on how the NBN would impact the consumer, as well as high pressure tactics to prevent the consumer from cancelling the sale. In one case, Elizabeth*, a 76 year old pensioner, was pressured into signing up to Leaf Telco's two year $80 NBN plan.
During the conversation, Elizabeth told Leaf Telco's agent "I need to get a second opinion on this because I don't understand it at all". Elizabeth did not use the internet and had a phone-only plan with her current provider. Leaf Telco's agent emphasised he was calling from the "National Broadband Network team", but only identified Leaf Telco quickly. The agent told Elizabeth she had no choice about upgrading. When Elizabeth later tried to cancel, Leaf Telco's agent said if she did not sign up to the NBN now, she would lose her service and have to pay $700 to be reconnected.
The outcome
While Leaf Telco told us it had rolled out compliance refresher training and process changes to address the issue, we were concerned Leaf Telco did not appear to recognise the misleading conduct practices evident in the complaints. We also continued to receive similar complaints about Leaf Telco. As a result, we shared information about our investigation with the relevant regulators for their consideration. Elizabeth's complaint was resolved by Leaf Telco cancelling her contract within the cooling off period. *Names of individuals, organisations and companies have been changed.
How we've helped other customers